I posted a tweet asking how many of you would be interested in my health and skincare routine, and it was extremely popular, so I've decided to follow through! I am starting with my health routine, which to be honest, is not all that complicated.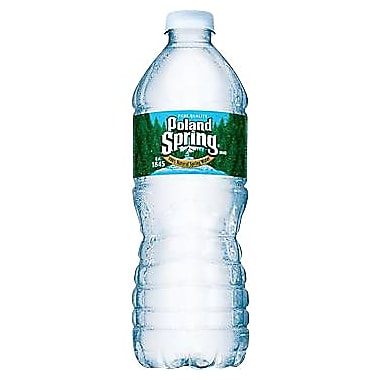 First, I drink a TON of water. If you're going to do one thing off of this list – drink water! Staying hydrated is super important, both in the winter and in the summer. Since I am prone to migraines, drinking water also has another benefit for me: helping to prevent them. It's not foolproof, but I am certainly less likely get migraines if I am well hydrated. I also get super dry skin in the winter so making sure I drink enough water helps keep my skin hydrated and fights off any dryness that may occur. The daily recommended amount is 8 glasses of water a day, but only you know you best. I admit that I don't always meet that daily limit. If you're thirsty, make sure you drink water! If you're not, then don't. I personally also hate the taste of water, so investing in something that flavors water (but doesn't have a ton of sugar) or drinking something like Vitamin Water can hep you stay hydrated too. Just make sure what you are using to hydrate yourself doesn't have a lot of sugar because that will have a detrimental effect on your health. Seltzer water is another huge addiction of mine. I love Pellegrino and Perrier. They also sell seltzer water in a ton of flavors, so find what tickles your fancy (or tongue) and drink up!
Second, I take a lot of vitamins. Some of them are for migraine prevention, but they all have great health benefits for my body. The vitamins I take daily are:
Co-Q-10
Vitamin B Complex with biotin, folic acid, and Vitamin C
Vitamin D
Vitamin E
Probiotic
The benefits of these vitamins are as follows:
Co-Q-10 is the supplement I take to prevent my migraines, as clinical research has shown it helps to prevent migraines in those that get them chronically. However, Co-Q-10 is great for: the immune system; increasing energy; reducing cholesterol; treating high blood pressure and heart disease.
Vitamin B Complex is essentially for basically everything our body does. I take it to keep my immune system strong, and it also apparently has energy properties as well as prevents migraines. My Vitamin B Complex also has biotin in it, which is good for strong hair and nails; folic acid which is good for your digestive system and if you're pregnant (which I am not, thank god), and Vitamin C is good for the immune system.
Vitamin D is a vitamin I recently started taking because my mood absolutely sucks during the time change and the winter. By the time I get out of work, the sun is basically setting. I don't get to spend as much time outside or with my horses because of the weather. Vitamin D is able to help the immune system, absorption of essential minerals like calcium, and supposedly improves your mood! That's why it's known as the "sunshine" vitamin.
Vitamin E is another recent addition to my vitamin regimen. Vitamin E helps keep your skin and eyes healthy, and it also helps your immune system.
Probiotics are great for horses and great for people too! I get an upset stomach pretty often, especially when I eat breakfast early in the morning, so I take this just to help with that.
Third, I get enough sleep every night. This is sometimes really hard, especially if you have a horseshow the next day, have a ton of homework, or work a night shift and then have to go in early for a day shift. Getting enough sleep is imperative to your health though, so every effort to get it should be made. I also use a sleep app to track my sleep habits. My favorite sleep apps are Sleep Time and MotionX 24/7. Basically, the apps track your sleep patterns and will wake you up within a certain time period, that you specify, so that you aren't jolted out of REM sleep which is why we tend to wake up groggy and not feeling rested. I highly recommend either app. If you have iOS 8, MotionX will input everything into your Health App for you.
Fourth, I don't really exercise aside from horseback riding. However, since I work full-time, I am often sitting down for almost 8 hours a day. To counteract this, I do the following:
Take the stairs rather than the elevator whenever possible. This is a great way to get some exercise and active time in (not to mention some cardio).
The parking lot for my office is not near my office, so I do have to walk a block to get to it. Doing that twice a day (and sometimes more if I have to go to a doctor's appointment) is great!
When I go out for lunch, I walk! No use in driving anywhere when there are good places to eat right around where I work.
Believe it or not, heavy cleaning is a workout too. I hate cleaning, but I try to do a thorough cleaning of my room once a week. This includes dusting, vacuuming, and washing my sheets (Have you tried putting a fitted sheet on a queen sized bed by yourself?)
I've also taken to doing the 30 day ab challenge and the 30 day squat challenge. However, I have removed the sit-ups from the ab challenge as those are not good for your back. Crunches are also not too good for one's back, but they are less harmful than sit-ups (at least, that's my understanding). Working on your core is a great way to help your riding. Squats are also super helpful for developing a good position over fences.
I wish I could say I have a strict diet, but I don't. I'm a firm believer in eating what you want in moderation. It's okay to have a donut once in a while! The above four things are really what I do in an effort to keep myself healthy. If you believe in eating clean and not veering off a diet, then that is perfectly fine and what works for you, but I can't limit myself like that, so I don't even try. Am I eating donuts or french fries every day? Of course not, but I don't think I should have to completely cut them out of my diet to stay healthy and fit.