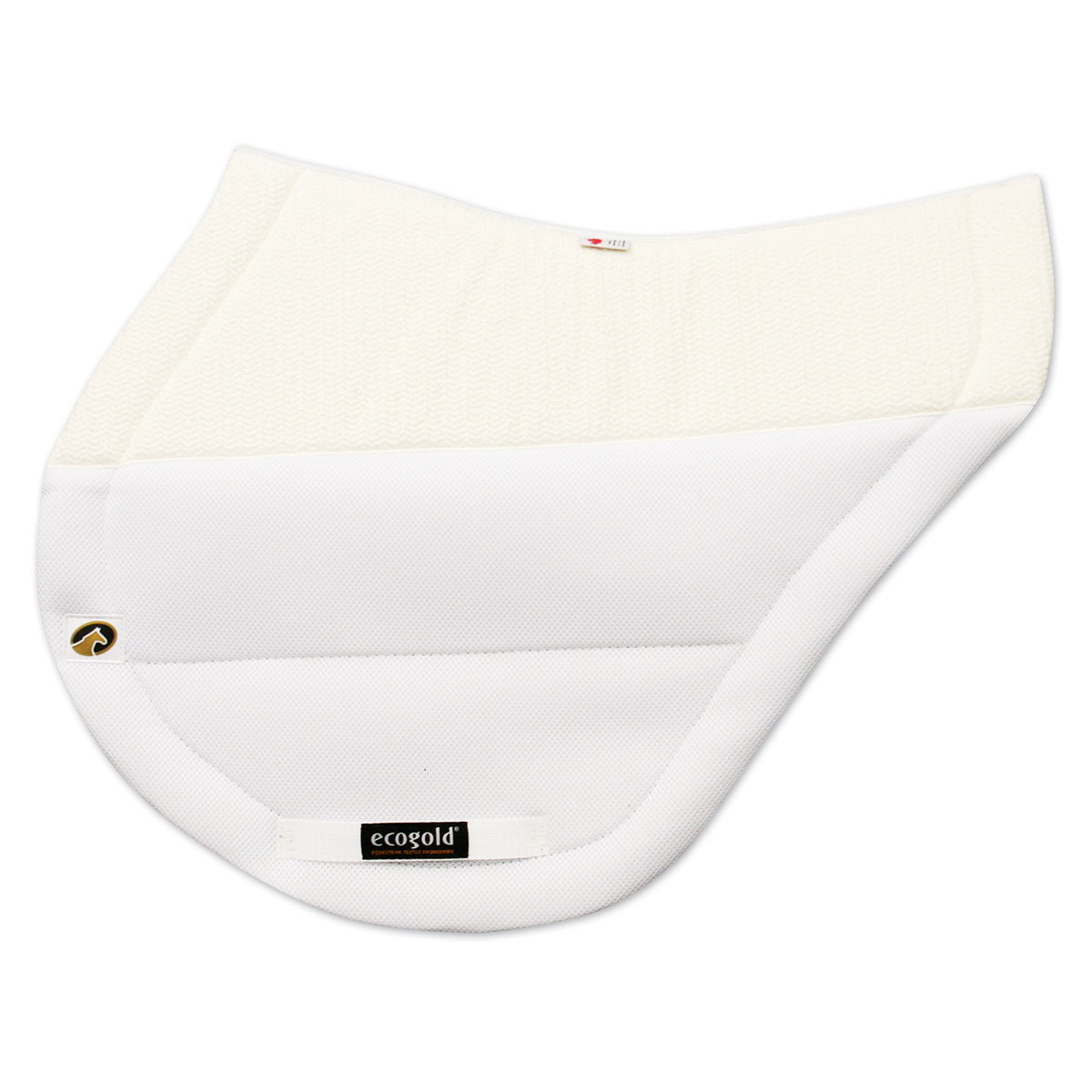 So, every once in a while, we switch equine products. As some of you guys may know, I have been a huge Ogilvy fan for quite some time. In fact, my review of their half pad is what launched me into blogosphere popularity. However, I've come to try other half pads since then, namely Ecogold, and I have found them to be a better fit for my horse and myself.
Is Ogilvy a bad pad? No, not at all. It is honestly a personal preference, and as you know, many people say you can either like one or the other. Lately, I've been finding myself using Ecogold more and Ogilvy less.
To recap, even though I've done many reviews on Ecogold, their pads are:
Made of high-resilience foam
Non-slip
Some are vented, such as the Jumper Flip Half Pad , which also comes in a variety of colors and can be reversed for showing purposes if you don't want a color look
Hypoallergenic
100 percent breathable (super important for hot climates)
Washable (makes life easy)
Shock absorbent (good for your horse and you)
Move impact laterally on the horse's back to minimize stress (amazing for your horse)
Some come with a CoolFit technology to further reduce sweating and heat (it really works)!
Comes for a variety of disciplines (this is always a good thing)
I currently own three half pads and two regular pads: the Stabilizer Half Pad, the Jumper Flip Half Pad, the Hunter Half Pad (this seems to be no longer available, but the Stabilizer Half Pad can double as a hunter half pad), and the Hunter CoolFit Pad.
I mainly show in the Hunter CoolFit Pad. It is perfectly contoured and accented with fleece
for that classic, traditional look. I school in the Stabilizer or the Jumper Flip. My trainer has also become partial to the Hunter Flip as well.
Additionally, I own a regular saddle pad which boasts all the qualities of the half pads.
I adore the quality of the pads. Additionally, my Jumper Flip Half Pad; heck, all of my pads from Ecogold NEVER seem to get dirty, which is quite a feat considering they are around dirty animals all day.
Additionally, their customer service is amazing. I've never once had a problem contacting anyone from Ecogold, and they even offer saddle pads with custom logos!
My horses love these pads, and although they don't fit every horse I own, they're pretty damn reliable and easy to use on any horse. I also notice a difference in my own physique when riding (no back pain!), which is a huge plus. I've noticed a difference in my horse's willingness to work under saddle, get round, and overall comfort.
Again, each pad is a personal preference, and I know many people who swear by Ogilvy, EquiFit, or even Invictus. My personal preference? Ecogold.
Check them out on the web here or on their social media!
ps. Their products are endorsed by the likes of Brittni Raflowitz, McLain Ward, Scott Stewart (whom my trainer worked and rode for, for many years), Boyd Martin, Karen O'Connor, and Doug Payne. You can see their whole Pro Team here.
pps. I am in no way endorsed by or sponsored by Ecogold. This is a 100 percent bias free review based on my own experiences and opinions.